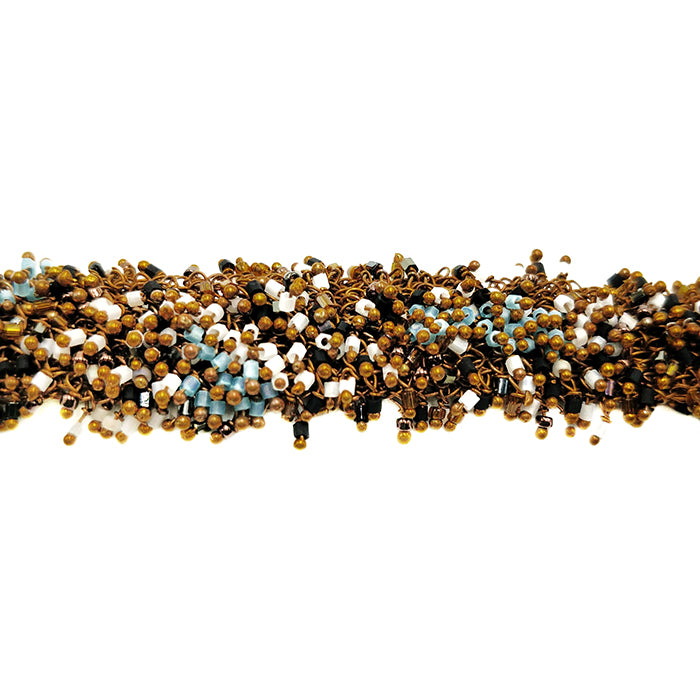 Milena Zu Copper Swarovski Bracelet
Italian designer Milena Zu was born into a family of art and craft. After migrating to Bali, she saw her creative vision take form watching skillful Balinese craftsmen work with copper, brass, silver, and pure gold. 
Each piece is hand crocheted with fine metal wire formed by craftsmen pulling solidifying metal through tiny holes.
Materials: Brass, swarovski crystals
Dimensions: 19(l) x 1.5(w) cm
Please note that due to the handmade nature of this product, there may be slight variations and imperfections. Sizes may vary slightly.
Click here for more information on jewellery care